Magicquartz Comics is proud to release an original series by the founder of this magical company, Sandy Panico. Be prepared to sit at the edge of your seat, laugh, cry, or be intrigued. CUATRO AND THE ZYLONIAN KNIGHTS takes us on a science ficion, fantasy ride through a troubled planet which has waited two hundred years for a chosen hero to rid its surface of a power hungry evil. Two hundred years later, the legend comes true.
A sneak peak at volume one's cover.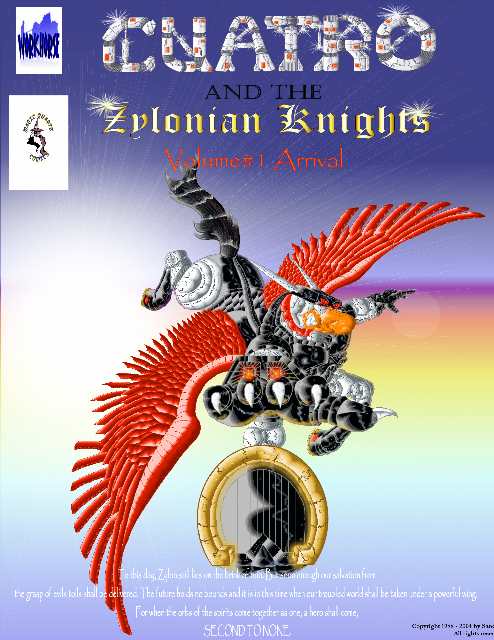 A different kind of anthro art.

This is a brave forray into the art of anthropromorphism, because here is were beasts of mythology are given minds of their own. Don't know what a gryphon is? You are soon to find out. Haven't seen a minotaur? You will now. And what about a gryphon centaur mix? Yes, you'll see that too. Along with winged lions, and mechanical monstrosities resembling fearful creatures. You like robots? Yes, they're here too.